SIGNUP NOW FOR A 2023 CLUB FITTING DAY
TAYLORMADE – May 6th, Saturday 10am -2pm, May 25th, Thursday 2pm – 6pm.
CALLAWAY – May 11th, Thursday 2pm – 6pm, May 19th, Friday 2pm – 6pm, June 3rd, Saturday 10am – 2pm, June 8th, Thursday 2pm – 6pm.
TOUR EDGE – May 5th, Friday 2-6pm, May 27th, Saturday 10-2 pm, June 15th, Thursday 2-6pm.  
PING – May 18th, Thursday 2pm – 6pm
MIZUNO – May 4th, Thursday 2pm – 6pm, June 1st, Thursday 2pm – 6pm
For Tour Edge, and Mizuno please call 630.231.3160 to schedule.
For Callaway go online to callawaygolf.com For TaylorMade go online, for May 6th to https://myfittingexp.taylormadegolf.com/fitting/private/Mbk3wwWdkR, for May 25th to https://myfittingexp.taylormadegolf.com/fitting/private/bNknddomZz, For Ping, and Callaway, a link will be coming soon. Join our e mail list!
*Please call on status of any scheduled FITTING DAY for 2023.   We will try to reschedule canceled events.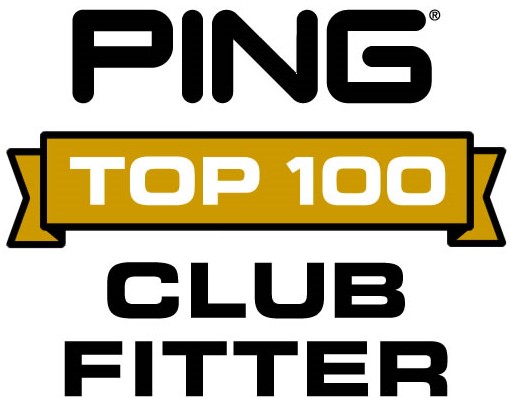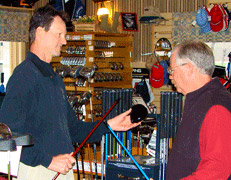 Why you should buy your golf equipment at St. Andrews!
Consumers have many decisions to consider when it comes to purchasing a new driver, putter, sand wedge, or set of irons.
Is one brand better than another? Am I paying a competitive price? Does this club fit me? Where should I go, who can I trust? Does a "Touring Pro" get fit indoors with a net?  Why would you?  Numbers are great, seeing the ball is a must!
St. Andrews is the answer and the following is why:
Club Fitting
We recommend making an appointment where you will be fit by a golf professional. Our on staff golf professionals have been trained by our Head Golf Professional (30+ years experience as a playing professional, teacher, and club fitter). Secondly, our professionals were required to attend numerous fitting seminars conducted by our participating club fitting companies and/or the PGA of America. Company fitting carts and trial sets are available with current clubs, and options for all types of golfers. Many fitting carts now include screw in shafts and club heads for greater customization and hundreds of options. Finally, our golf professionals not only fit clubs, they can teach you how to use them. You will be fit by a pro that has also been trained to teach and has knowledge of the golf swing. Some clerks in a store are qualified, but many are simply part-time recreational players.
Outdoor Dynamic Fitting
How was that shot? Well, I don't know because it hit a net 15 feet away. When you are fit at St. Andrews you will always be able to see the ball fly. Was it high? Which way did it curve? Did it get any roll? Being able to see the golf ball's flight provides vital information in determining which club is best for you. Are you going to trust a computer showing you where it thinks your ball went? Seeing is believing! We will not judge the correct club by looking at you and categorizing you – strong man needs stiff shafts, tall guy has to use longer ones, etc… We watch and analyze your individual swing using lie angle boards and tape, swing speed machines, clubface to ball contact, and once again our highly trained eye. For driver fittings  we can also use a state of the art radar based launch monitor, measuring additional data including launch angle, ball speed and spin, etc…Most importantly our fittings involve you hitting the golf ball, static measurements can only show us so much. Some first timers swing harder than others – we need to see that, a yardstick cannot tell us that!
Selection
Can St. Andrews be an expert in every golf club? Honestly, we cannot. Therefore, we carefully provide 3-5 "best sellers" in low, mid, and high end price ranges. We choose our lines considering factors such as tour player use, company reputation (speed of delivery, quality, warranty, commitment to custom fitting…), and what you, our customers are asking for. 99% of our iron set sales are custom ordered after a fitting. Your clubs will not have been on a rack getting shop worn. Furthermore, some players may hit higher lofted woods or utility clubs better than long irons. Custom sets can be ordered starting with 3, 4, 5, or any other configuration to fit your game. Set make-up, the addition of #7 + #9 woods, additional wedges, and utility clubs are possibly the most important decisions to be made with your fitter. Large selections of these items are in stock year round and can be made to order.
Price
Sometimes the only consideration for some customers. St. Andrews has been in business for over 90 years! Yes we must earn a profit to stay in business, but we are very competitive in the marketplace. Many customers are surprised to find our prices the same if not lower than the competition. We do not price a new or hard to find item any higher when introduced. Our best customers buy first, so why penalize them and reward those who wait? Consistent, fair pricing policies are very important to us. However, some items will be put on sale after that product has run its cycle and/or is known to be on closeout due to newer technology from that or other companies.
Demos
Please use our demos. Try before you buy. Compare with your current clubs. Most mistakes are made because of emotion. Our staff will be honest in accessing if a club is right for you. We invest in clubs for you to experiment with so you can decide which brand to choose. What looks good, sounds right, feels best, etc… Clubs are different for everyone. Our Practice Center is set up to appear as if you were on the golf course. Target greens, real sand bunkers, even a fairway to help you in this decision. Lets not forget actual putting greens (no Astroturf here!) to try the putter you like! Our yardages on the range are calculated daily to our targets to help you accurately analyze your distances with each club. How far are you really hitting that 6 iron?
---
Accolades
2017 PING TOP 100 CLUB FITTERS OF THE YEAR – St. Andrews Practice Center Staff***
2003 Illinois PGA Public Course "Merchandiser of the Year" – Dave Erickson
2000 and 1998 National Titleist Top 100 Gold Account
1999 National Tour Edge Top Ten Master Club fitting Account
1998 Regional Ping Club Fitter of the Year – Dave Erickson and Staff
Current year player staff affiliations: Dave Erickson –  Callaway Master Staff,  Jeff Theobald –  Ping, Lynda Seiler – Tour Edge
Current Fitting Carts – Callaway, Tour Edge, Ping, Taylor Made.   –  (*Accounts with almost all other companies)
2012, 2013, 2014, 2015, 2016, 2017, 2018, 2019, 2020,2021 Golf Range Association of America – Top 50 Public Range in America !
Golf.com 2015 – 8th "Most Inspiring Practice Range in America"
West Suburban Living Magazine – "Best in the West" Golf Practice Range – 2013 and 2015
Why not buy your golf equipment at St. Andrews?