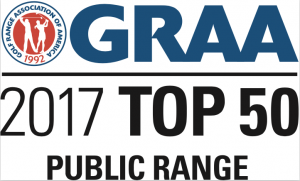 Our highly ranked teaching pros are here to help with your game. See  Molly Baney, Dave Erickson, Jeff Theobald, Lynda Seiler , and Roy Biancalana to improve your game!  

Junior Golf signup for 2019 starts on January 2nd, 2019 for the 2019 summer. Signup at the Practice Center or call (630) 231– 3160. Join the St.Andrews PGA JUNIOR LEAGUE, signup online www.pgajrleaguegolf.com 8-13 year olds!
Dave Erickson (Head Pro) is available for winter instruction indoors or out. Call the Practice Center (630) 231 – 3160 for info and signup.  Dave had a 1st, 2nd, 4th, and 6th in 2017 IPGA tournaments. Dave qualified for the Senior PGA Professional National Championship and finished 6th on the IPGA Senior points list in 2017.  Roy was the Senior Player of the Year in the Illinois Section of the PGA in 2018.
Yes – The driving range is open everyday to hit a bucket of balls during the winter. Fresh air and 100% of ball flight found here!
 Covered, heated hitting stations are open daily during cooler months. Stay warm and dry at St. Andrews Practice Center.
Myth – Golf club prices are lower at the big box store. Wrong! See us for a price check and beware of online counterfeits.
We never purchase closeouts/old technology. Look for the latest and greatest clubs at The Practice Center. 2019 models are arriving now!
***JUST BOOKED – After the success of the PING Tour Van in fall of 2017 + 2018, the PING TOUR VAN is returning.  Call 1 800 474-6434  for a VIP appointment! BREAKING NEWS: The St. Andrews Staff has been awarded – 2017 PING TOP 100 FITTER of the YEAR !!!